About Snap Insurance Group
Why Snap Insurance Group?
How are we different to other Brokers? Quite simply, we offer the total package!
We offer a personalised service and tailor insurance programs to suit individuals and all types of Business's needs. Listening to You as our client is essential to our success.
Snap Insurance Group are proud to offer a professional & innovative approach to Insurance by holding strong relationships & supporting a trusting, honest environment for all clients
As an AR of PSC Connect Pty Ltd, which is part of the publicly listed company PSC Insurance Group, Snap Insurance Group are able to offer the buying power of an International company, as well as personal mobile service to their clients. PSC Connect is also a network broker of the Steadfast Group, the largest Broking network in Australia and New Zealand.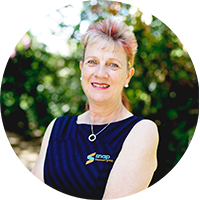 Lorraine Ryan
Diploma Financial Services (Insurance Broking) / QPIB
I have spent the past 30 years employed by various brokerages in the Insurance Industry. Since returning from Sydney 20 years ago, I have built up strong relationships with a large number of people and businesses, many of whom have become my friends as well as business partners. My passion is assisting people with their insurance needs and sharing my knowledge and experiences.
Since forming Snap Insurance Group with Shannon, I am thrilled that I can offer an even better service to my clients. I have the flexibility of being mobile, available when needed and having the backing of the team at PSC Connect. This helps me to provide a very high level of service that I would expect for myself!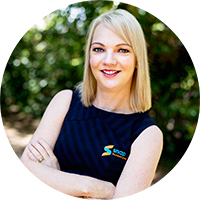 Shannon Grasso
Diploma Financial Services (Insurance Broking) / QPIB
I have worked for both Brokers and Insurers over my 20 year career, and love doing what I do! Insurance is a great industry to be in and one that is completely fulfilling in so many ways. I am all about ensuring my clients are happy and that they trust I am looking after their needs. Snap Insurance Group has given me total flexibility that enables me to spend more time with my clients when they need me there. Not only can I help with all their Insurance needs, but my level of service, professionalism & dedication to my clients is never compromised.
Just like putting on sunscreen when we go out on a sunny day, protecting our online information should become part of our normal day-to-day activities.
read more